Certification: the basis of trust
Our goal is to establish data spaces that guarantee data sovereignty and safe collaboration between partners. The foundation of IDS is trust, which must be established through a rigorous, transparent certification process.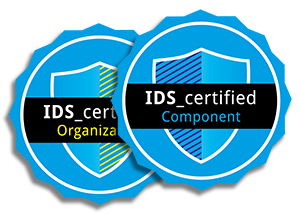 If you're participating in IDS, then you know your data is valuable and vulnerable. So you need to be sure your partners and collaborators in data sharing are bound by the rules you set regarding what can be used, how it can be used, for how long and at what price. Certification of participants and core components in IDS is what provides you and your partners with that confidence and it's mandatory for participating in IDS.
Building trust on two levels
Our two-pronged approach provides a high level of trust and security.
Operational environment certification
The operational environment includes the physical environment, defined processes and organizational rules. This evaluation is based on international standards and provides an assessment of the trustworthiness of the operational environment along two dimensions, the evaluation depth and the extent of the security requirement.
Core Component Certification
We evaluate and certify core components based on whether they provide the required functionality and security with regard to the security profiles. As core components are developed by different companies for a wide variety of industries and usage scenarios, core component certification differs, providing assurance levels and security profiles that may be applied based on the needs of the data provider and data consumer. The core component certification includes interoperability testing to ensure the interoperability and compatibility of all components in the IDS.
Low Barriers to certification
To minimize the effort for organizations, IDS certification is compatible with commonly used security standards like ISO 27001 and IEC 62443. This way, existing documentation and setups can be reused for IDS certification.
Collaboration among partners is the core of IDS and key to a thriving data economy. Successful collaboration demands total trust. We designed a process that will establish this trust: IDS certification. By defining a standardized level of security related to technical and organizational aspects in an entirely transparent process, IDS certification ensures security for everyone. It's foundational to trustworthy and sovereign data exchange.
Steps to get IDS_certified
We are happy that you decided to get IDS-certified. Follow these three steps to start the process:
We will consult you on the process and help you find the perfect evaluation facility. Onboarding session with your Evaluation Facility. You will get your individual audit road map.
The evaluation facility will start the audit process and collaborate with you on collecting all necessary documents and information.
The evaluation facility conducts the audit, while the support office monitors the process, manages quality assurance, and provides guidance to you throughout.
The participants in the IDS-based data ecosystem collaborate by sharing their valuable data. The success of this collaboration depends on trust among all parties involved, and this, in turn, is guaranteed by a transparent certification of the environment and components.
show more
An evaluation of each participant's operational environment is required, as well as certification of the components used in an IDS-based ecosystem. 
Certification of an operational environment involves evaluating the operational environment with regard to defined levels of security, including infrastructure reliability and process compliance. 
Certification demonstrates to all participants that the operational environment offers a certain level of security regarding availability, confidentiality and integrity that all users can trust. 
The operational environment certification approach is displayed by two dimensions: The horizontal dimension is evaluation depth, describing the level of detail at which an evaluation is performed. The vertical dimension is the increasing extent of the security requirements that need to be fulfilled. The certification of the participant's operational environment targets different levels of capabilities and assurance.
Leaflet
How to get IDS_certified! 
Blog
The plugfest as a driver for a vital IDS ecosystem 
Position Paper
IDS certification explained
Any questions? Contact us!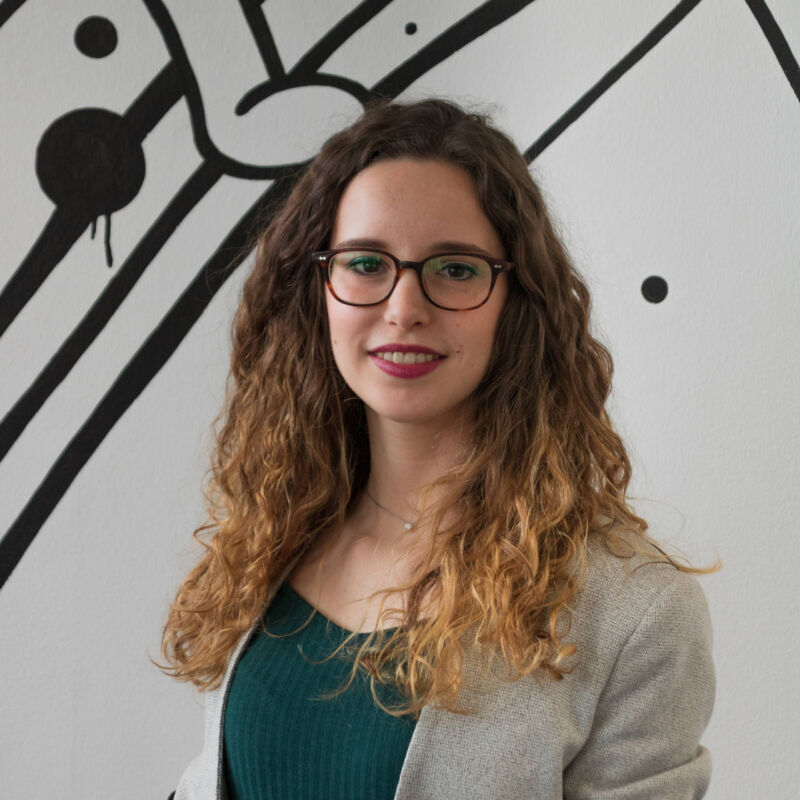 Your contact person:
Giulia Giussani
Digital Innovation Manager 
The IDS certification is of fundamental importance for a trustworthy and sovereign data exchange.