Launchpad to the real world!
I
DS research projects are the springboards that bring
 fundamental 
IDS 
concepts
 to life
, test first proofs
–
of
–
concept and 
stimulate 
the adoption of IDS ideas.
AI4EU – Artificial Intelligence for the European Union
Short description
AI4EU is the European Union's landmark artificial intelligence project. It aims to bring together the knowlede, algorithms, tools and resources that will enable the development of a European AI ecosystem.
Overall goal
AI4EU is the European Union's landmark artificial intelligence project. It aims to bring together the knowlede, algorithms, tools and resources that will enable the development of a European AI ecosystem. 
AMable – AdditiveManufacturABLE
Short description
Enabling adoption of additive manufacturing (AM) technologies by SMEs in order to facilitate the development of innovative business and service models, and new value chain models, in a fully digital environment.
Overall goal
Bringing innovative ideas and business cases to life and making innovations additively manufacturable (AMable).

Dat4.Zero – The Future of Zero-Defect Manufacturing
Short description
DAT4.Zero is a digitally-enhanced quality management system (DQM) that gathers and organizes data from a distributed multi-sensor network (DMN), which offers adequate levels of data accuracy and precision for effective decision support and problem-solving. The system usessmart, dynamic feedback and feed-forward mechanisms with the aim of achieving zero defect manufacturing.
Overall goal
The aim of DAT4.Zero is to integrate smart, cost-effective sensors and actuators for process simulation, monitoring, and control; to develop real-time data validation and integrity strategies within actual production lines; to demonstrate innovative data management strategies as an integrated approach to ZDM and to develop strategies for rapid line qualification and reconfiguration
EUHubs4Data – Digitising and transforming European industry and services: digital innovation hubs and platforms
Short description
EUHubs4Data will establish a Europewide, sustainable ecosystem drawing on local expertise and achievements of European initiatives and national as well as regional Big Data Digital Innovation Hubs (DIHs).
Overall goal
EUHubs4Data will set up a European federation of Big Data DIHs, with the ambition of becoming a reference instrument for data-driven cross-border experimentation and innovation. and the aim is to support the growth of European SMEs and start-ups in a global data economy.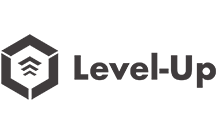 Level-Up – Protocols and Strategies for extending the useful life of major capital investments and Large Industrial Equipment.
Short description
Level-Up will offer a scalable platform covering the overall lifecycle, ranging from the digital twins setup, modernization actions to diagnose and predict the operation of physical assets, to the refurbishment and remanufacturing activities towards the end of life.
Overall goal
The vision of Level-Up is the development of a holistic operational and refurbishment framework applicable both to new and existing manufacturing equipment to achieve dynamic utilization and maintenance with upgraded remedial actions for sustainability.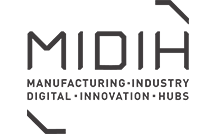 MIDIH – Manufacturing Industry Digital Innovation Hubs
Short description
MIDIH is a one-stop shop offering manufacturing SMEs the most advanced digital solutions, the most advanced industrial experiments, pools of human and industrial competencies, the "ICT for Manufacturing" market, and financial opportunities.
Overall goal
Leveraging networks of local competence centers specialized in specific aspects of the CPPS/IIOT (Cyber Physical Production System /Industrial Internet of Things) technologies and able to attract, mentor and nurture local manufacturing SMEs towards Industry 4.0 projects, experiments, and business. Establishing a common platform of knowledge, methods, and collaboration tools to be shared among the members of the MIDIH network, allowing cross-fertilization, continuous improvement, and open innovation.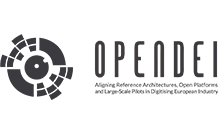 OPEN DEI – Aligning Reference Architectures, Open Platforms and Large-Scale Pilots in Digitising European Industry
Short description
As part of the Horizon 2020 program, the OPEN DEI project focuses on platforms and Pilots to support next generation digital platforms in four basic industrial domains: manufacturing, agriculture, energy, and health care.
Overall goal
Aligning reference architectures, open platforms, and large-scale pilots in digitizing european industry.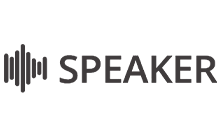 SPEAKER – Voice Assistance Platform "Made in Germany" for Business-to-business (B2B) Applications
Short description
SPEAKER wants to establish a leading language assistance platform "Made in Germany" for business-to-business (B2B) applications. The platform will be open, modular and scalable and will provide technologies, services, and data via combinable service interfaces.
Overall goal
The aim is to create a language assistance platform for specialized applications in industry and in the B2B sector, for which there are no convincing solutions yet. A German "Siri", but which corresponds to the high IDS data sovereignty standards.

AI Marketplace / KI Marktplatz
Short description
Research institutions and companies will develop a digital platform for artificial intelligence, where providers, users and experts can network and develop new products and solutions.
Overall goal
The aim of KI Marktplatz is a digital marketplace for AI applications in the product development process, which brings together suppliers of AI applications and manufacturing companies.
BOOST 4.0 – Big Data for Factories
Short description
Boost 4.0 is the biggest European initiative in big data for Industrie 4.0. With a budget of €20 million and leveraging €100 million in private investments, Boost 4.0 will lead the proliferation of the European IDS. The project will also guide the European manufacturing sector in leveraging big data for factory processes.
Overall goal
Providing the manufacturing industry with the necessary tools to exploit the full benefit of big data.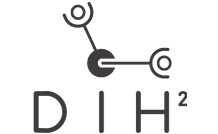 DIH² – Digital Innovation Hubs
Short description
DIH² is a network of twenty-six digital innovation hubs aiming at supporting SMEs with agile production and unleashing their digitalization potential by enabling robot solutions. DIH² will transform this network into a self-sustaining non-profit association with members all over Europe. DIH² will demonstrate that publicly funded research can help SMEs and mid-caps achieve digital excellence and global competitiveness by adopting advanced robotics solutions in agile production.
Overall goal
Sparking incremental and disruptive innovations (e.g. cut 50 percent of cost of advanced robotics solutions, double the growth of robotics market, promote maximum productivity/optimum agility in over 300,000 manufacturing SMEs and midcaps.
Eur3ka – Advancing Knowledge for the Clinical and Public Health Response to the 2019-nCoV Epidemic
Short description
Eur3ka is a major research and innovation effort focused on helping the manufacturing and health care industries respond quickly and efficiently to current and future major medical crises.
Overall goal
Eur3ka aims to develop a trusted federation of European and global manufacturing resources for health care. The work is expected to generate improvements in health care industry preparedness, including 3D printing initiatives and industrial additive manufacturing services networks.
MARKET 4.0 – a Multi-Sided Business Platform for Plug and Produce Industrial Product Service Systems
Short description
MARKET4.0 will offer advanced web presence of production equipment SMEs extended with additional functionalities, such as simulations or VR/AR capabilities. It will also be a P2P Industrial Data Space that offers smart user services, a secure API to try and test the digital twin of the production equipment. MARKET4.0 will create trust in the business transaction between the SME production equipment manufacturer and the customer, as indicated in the IDS reference architecture.
Overall goal
Defining, developing, and validating an open, multi-sided marketplace, based on a trusted P2P data sharing infrastructure for Industry 4.0, which brings together Industrial Product Service Systems providers (supply side) and customers (demand side), and which allows direct interaction among the different sides in order to improve the sales power of production equipment SMEs.
Musketeer – Machine Learning to Augment Shared Knowledge in Federated Privacy-Preserving Scenarios
Short description
The MUSKETEER cross–domain platform will validate progress in the industrial scenarios of smart manufacturing and healthcare. MUSKETEER strives to create machine learning models over a variety of privacy-preserving scenarios and enhance the data economy by boosting data sharing across domains.  
Overall goal
Creating a machine learning platform to be tested on industrial data that is interoperable, scalable and efficient enough to be deployed in real use cases. Alleviating data-sharing barriers by providing secure, scalable and privacy-preserving analytics over decentralized datasets using machine learning.
QU4LITY – Digital Manufacturing Platforms
Short description
QU4LITY demonstrates a product and service model for zero-defect manufacturing (ZDM) for Factory 4.0 scenarios. It demonstrates thisby means of five strategic ZDM plug and control, lighthouse equipment pilots and nine production lighthouse facility pilots.
Overall goal
Demonstrating how European manufacturing can tailor ZDM strategies and establish a competitive advantage through an orchestrated open-platform ecosystem, ZDM-atomized components and digital enablers across all phases of product and process lifecycles, building upon the QU4LITY autonomous quality model to meet Industry 4.0 ZDM challenges.
TRUSTS – Trusted Secure Data Sharing Space
Short description
TRUSTS will set up a fully operational, GDPR compliant European data marketplace for personal and non-personal data targeting individual and industrial use by leveraging existing data marketplaces.
Overall goal
TRUSTS aims to exploit the potential of the European data economy and develop solutions along the given requirements, needs and bottlenecks in place.
Position Paper
Jointly Paving the Way for a Data Driven Digitalisation of European Industry
Newsletter
Stay up-to-date with our monthly Newsletter
Use Cases
Learn about use cases pertaining to a wide variety of industry sectors and business activities 
Any questions? Contact us!
Your contact person:
Thorsten Hülsmann
CFO
Benefit from all current developments: Become a member of the International Data Spaces Association now!