Learn about IDS, interact with others, co-create the standard
IDS is poised to become the backbone of our future data economy, indispensable to any enterprise that collects, manages, or shares any kind of data. Our vision depends on data spaces which comprise relationships between trusted partners.
IDS is a global standard to build data spaces and ensure data sovereignty.
Creating data spaces is a complex endeavor – and it can't be done without collaboration. That's why IDSA is all about teamwork. We share knowledge and experience. We work together on new concepts. We build bridges between research and business. No matter where you are on your journey to data spaces, we have the input you need to make it happen.
Learn & follow
To make the IDS standard a reality and to design and develop it according to business needs, you need to gather knowledge and find your role. Get a better understanding of the core ideas of IDS and find out if your company needs an IDS solution or wants to help others create data spaces.
Read our most important documents
You'll find all the most mission-critical documents and other information about IDSA's work and partner projects here.
Navigate through the IDSA knowledge base
Do you want to develop IDS components? Or are you looking to implement the open-source components that someone else has developed? The knowledge base is the place to start. We've laid out five steps to help you sift through the vast amount of information and documentation. Each step includes links to important resources that are helpful in setting up data spaces.
Collaborate in our GitHub repositories
The open-source community is one of the cornerstones of IDSA. Every data space requires specifications that detail how the components of the software architecture can be implemented. These specifications are under constant development in our GitHub repositories.
IDS-G
In addition to the reference architecture model, the DS-G repository provides specifications for IDS components.
IDS-Testbed
The IDS Reference Testbed is a setup of IDS components that has been developed by the IDS open-source community.
Information Model
The information model is an otology that covers the basic concepts of IDS
IDS-RAM
The IDS-RAM provides an overview of the concepts, functions and processes for creating a data space.
Stay tuned
Keep up-to-date with the future of data spaces and the data economy by checking out our blog and news articles. And visit our events – an exclusive platform for dialogue, exchange, and networking with members, decision-makers, and experts.
IDSA Events & Live Sessions
September 26, 2023 – September 27, 2023
Co-create
To be successful in creating truly global, cross-industry data spaces, IDSA needs the involvement of companies of all sizes and sectors. This means you! We hope you'll consider joining the effort to drive the data economy of the future. See for yourself why and how to embrace data sovereignty and implement IDS technology into products and systems.
Become a member of IDSA
IDS is essential for any company that collects, manages and shares data. All types and sizes of organizations can reap the rewards of gaining insight and access to IDS ideas and technology, which can have a direct impact on advancing their business. Advantages of membership include:
Co-create the IDS standard, the governance framework and the certificaton scheme by participating in our working groups.
Gain access to a diverse and experienced network that spans across various industries and get involved in our wide varierty of events.
Offer and receive support for implementing and adopting IDS-based products and services.
Below you'll find all the information and forms needed to apply for membership. Or contact us here with any questions.
IDSA Membership Application Form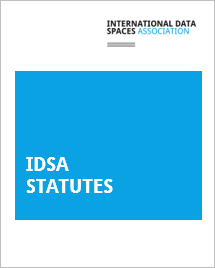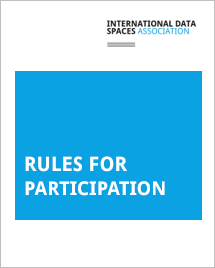 IDSA Rules for Participation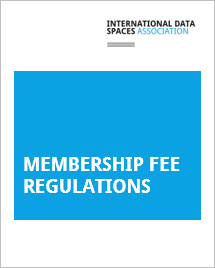 IDSA Membership Fee Regulations
Shape IDS in our working groups
Our working groups are IDSA members collaborating on the standards and characteristics for international data spaces. Join us and become an active participant in our working groups.
Join IDSA to drive change in sovereign data sharing!
Working Group Architecture
The Working Group Architecture establishes the IDS's general framework and the IDS Reference Architecture Model (IDS-RAM). It is also responsible for the standardization of the main software component and for the incorporation of existing standards and related initiatives.
Working Group Certification
The Working Group Certification develops certification requirements and strategies. It creates and maintains the IDSA certification process as an important aspect of building trust among participants in data spaces. This includes certifying operational environments and core components, defining roles and developing evaluation methods used during certification.
Working Group Rule Book
The Working Group Rule Book creates and maintains rules for the common interplay in data spaces. These rules are written down in the IDSA Rule Book, which covers all aspects relevant for ensuring secure, fair and trustworthy cross-organizational data sharing – both within sector-specific data spaces and across data spaces of different industries.
Task Force Legal Framework
The aim of the TF Legal Framework is to provide tangible answers to the questions that we all have in the legal aspects of data sharing, such as IP, ethics, data sharing contracts, or usage control. The Task Force meets for 4 workshops per year to discuss existing challenges and possible solutions to them.
Test your components
Unlock the full potential of International Data Spaces by ensuring seamless interactions among all components. Join the Integration Test Camp and the IDS Plugfest to showcase your IDS components, gain expert support, and exchange innovative ideas.
IDS Plugfest
Are you an DevOps engineer looking to showcase your IDS components and gain expert support? Interact with experts, share ideas, and troubleshoot issues at the IDS Plugfest.
Integration Test Camp
Discover the potential of your pre-commercial IDSA components! With the Integration Test Camp, developers can test the interoperability of their components.
Any questions? Contact us!
To be successful in creating truly global, cross-industry data ecosystems in which anyone can participate, IDSA needs the involvement of companies of all sizes and sectors. This means you! We hope you'll consider joining the effort to drive the data economy of the future.
Benefit from all current developments: Become a member of the International Data Spaces Association now!