The IDS concepts, architecture, and components form the standard for sovereign data sharing. To move from theory to practice and to achieve large-scale adoption, technical components must be tested for interoperability compliance. For this reason, we have created the IDS Reference Testbed.
The IDS reference testbed is an open-source setup with IDS components that has been jointly developed by the IDSA open-source community. The testbed will enable companies and organizations to develop IDS-compliant components and test them on their interoperability. It is also a preparatory tool for the IDS certification.
Why is this important? The communal goal of the IDSA is to unleash the potential of the data economy through data sovereignty and trusted data sharing in data spaces. The testbed will enable the large-scale adoption of IDS components needed to bring this reality to fruition.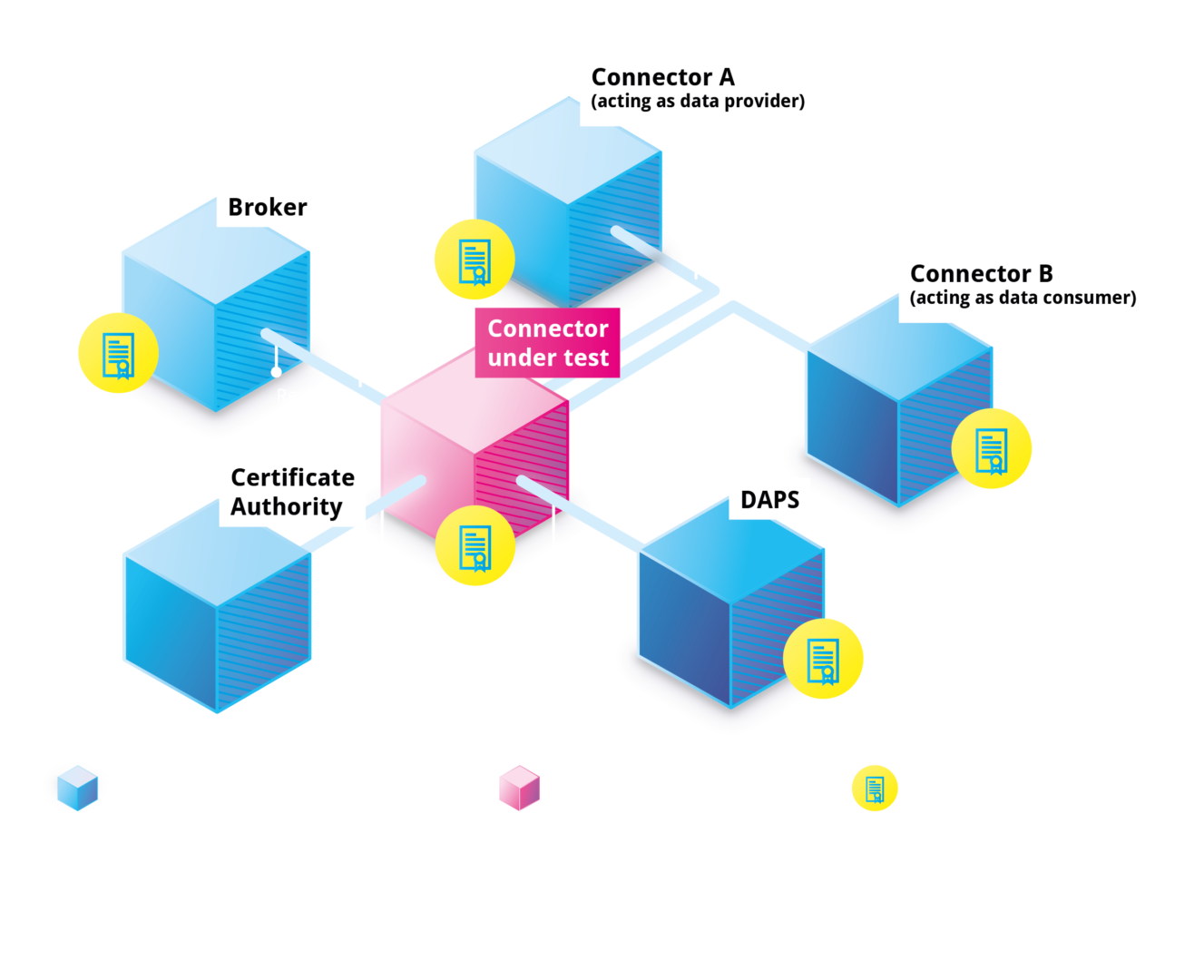 What are the advantages of the testbed?
Specifically, the testbed makes it possible to experience your component's behavior in an IDS infrastructure in real-time. As such, it is the perfect way to put your use-case to the test and prepare your component for IDS certification. Plug-test-go. It's as simple as that. 
The testbed is publicly available and contains the essential IDS infrastructure setup (CA, Daps, Meta Data Broker and connectors). Any company or organization that has developed IDS components can employ them in the testbed to check their interoperability and compliance with the IDS Standard
The IDS reference testbed: your first step towards the creation of data spaces.
Leaflet
Learn more about the IDS reference testbed.
Blog
Read the latest articles about IDS certification.
White papers
Download our white papers on certification.