Our members are the backbone of IDSA
International data spaces could never happen without the concerted collaboration of all members, drawn from across virtually every major industry. Additionally, there are renowned software companies and research institutions collaborating with us. Our members are IDSA: They steer our steering committee, lead working groups and task forces, head our communities and adoption initiatives and play key roles in the organization itself.
Learn more about them below. But keep in mind, the number of logos on display here is not going to be 100 percent up to date because our membership is always growing.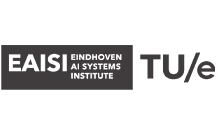 Any questions? Contact us!
Benefit from all current developments: Become a member of the International Data Spaces Association now!