You

 

decide how

 

your data gets used

!
What is data sovereignty? Today, organizations of all types and sizes collect and store huge amounts of every kind of data. IDSA enables you to self-determine how, when and at what price others may use it across the value chain. We call this data sovereignty.
Because value
Many data providers currently  give their data away or use it as currency in exchange for services and other considerations from large data platforms. For others, data-sharing hurdles create a drag on efficiency or barriers to entry into a market for smaller players. Partners in IDS data sharing relationships are already realizing new efficiencies in the auto industry, and enabling smaller companies to enter the lucrative 3D printing market. The possibilities are limitless.
Because privacy and security
Many organizations collect and store data where there is a significant duty to protect the privacy of clients and other consumers. Think of health care, insurance, legal services and more. Data sovereignty means that these data holders can safeguard user data like never before, and ensure that it is used only in accordance with strictly defined rules. Our Digital Life Journey project is one application where the data sovereignty provided by IDS changes the game in this regard. We bet you can imagine lots of others.
Brochure
Read our image brochure: IDS – standard for data sovereignty, indispensable element of data ecosystems
Use Cases
Learn how data sovereignty is put into practice
Whitepaper
Read our whitepaper: Sharing data while keeping data ownership
Any questions? Contact us!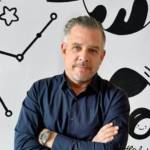 Your contact person:
Tobias Prasse
Director of Marketing & Communications
Benefit from all current developments: Become a member of the International Data Spaces Association now!