The German Government is often criticized for not having a digital strategy, but critics obviously overlook one of the most relevant success stories!
As President and Chairman of the Board of the International Data Spaces Association, I would like to thank the German Government for supporting the data space strategy from the beginning!
Today data platforms, mostly created in US and China, are domination the business with data. A newly developed platform will probably not be able to compete with the existing platforms, because of their market power. To change this situation, a paradigm shift is needed!
The solution to this challenge is established by data spaces, where every participant has an equal opportunity, every participant has sovereignty over the use of the data it creates and that way every participant can benefit from the use of data, for example through offering new software services.
With this in mind, the International Data Spaces Association was founded five years ago. The fundamental definitions and the software basis were initially developed by Fraunhofer Society, the funding came from Federal Ministry of Education and Research (BMBF) and several industrial players supported the definition. Today we have a federated architecture and interface definitions which form the basis for the standard DIN 27070 (proposal for an ISO standard is on its way – IDS is Officially a Standard: DIN SPEC 27070 is Published – International Data Spaces Association). What is even more important, we have several industrial use cases implemented and in operation. The International Data Spaces Association has more than 120 members in Europe, China, Japan and the Americas.
It is exceptionally good news, that the European Union proposed nine initial data spaces for Europe in a publication last year, from manufacturing, health care to mobility, just to name a view (https://ec.europa.eu/digital-single-market/en/news/communication-towards-common-european-data-space).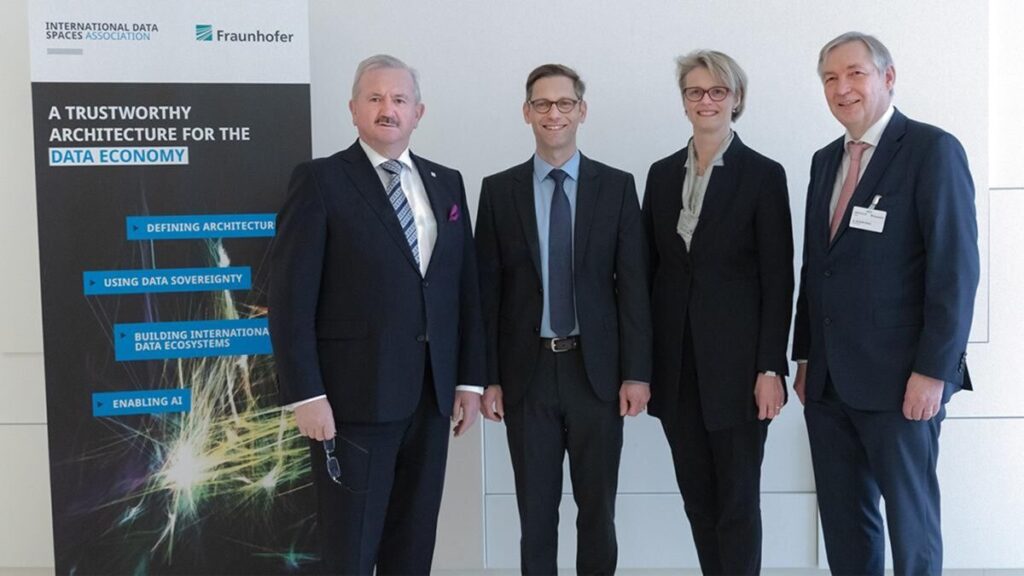 As an important step to the implementation of the strategy, the Federal Ministry of Transport and digital Infrastructure (BMVI) initiated the establishment of a mobility data space, led by Acatech, last year with the plan to start in Germany and in a second step extending it to Europe (Datenraum Mobilität – acatech). We will be able to see a first prototype as early as end of March this year. The first step to commercialization will be demonstrated in September 2021 (English (mobility-data-space.de)). The Mobility Data Marketplace (MDM) will be integrated in that implementation (https://www.bmvi.de/SharedDocs/DE/Artikel/DG/mfund-projekte/mobility-data-space.html).
This Mobility Data Space can be used as a role model for all future data space implementation!
To make the data space vision a success, in 2020 the Federal Ministry of Economic Affairs and Energy (BMWi) started the GAIA-X initiative together with the French Government (GAIA-X – Home (data-infrastructure.eu). In the meantime, a non-for-profit organization was founded. Besides several industrial companies, International Data Spaces Association (IDSA) is one of the founding members.
Using the definitions of IDS as a basis, GAIA-X is extending the data space strategy with a cloud vision.
From my point of view, this story is a great example of a successful strategy of the German Government. Research and first development were initiated and supported by BMBF and the Ministries BMWi and BMVI picked the idea up to make it a commercial success. Congratulations to this joint effort!
Now it is important to pull the strategy through, not to lose after such a great start!
This article was originally published via LinkedIn on February 7, 2021