IDS standard as access code for the future of data
It takes more than a cloud to turn data into a data economy. Companies have to be able to share their data in ways that they control. GAIA-X is delivering the infrastructure that enables secure, trustworthy data-sharing and monitors compliance. The international data spaces (IDS) standard, which enables open, transparent and self-determined data exchange, is a central element of the GAIA-X architecture.
An infrastructure for data exchange
GAIA-X is a European beacon project that will both connect existing cloud services and spark innovative new modes of connectivity to create a federated digital infrastructure for Europe. A critical success factor is to ensure data sovereignty and interoperability — a shared goal of GAIA-X and IDSA, which is why IDSA concepts are an integral element of the GAIA-X architecture.
The IDSA — a cross-industry, transnational coalition of more than 140 leading companies and research organizations — has been working together on the concept and design principles for data spaces since 2016. As a leader in this field, IDSA is contributing its knowledge to GAIA-X. IDSA has been very active in GAIA-X from day one and is a founding member of the GAIA-X AISBL, the initiative's not-for-profit association.
IDSA and the federated services of GAIA-X
GAIA-X and the IDS initiative together make it possible for companies to achieve self-determined control over their data, whether that data at rest or in motion.
The GAIA-X AISBL is developing federated services as the basis for an interoperable data infrastructure for Europe, based on common standards for transparency, interoperability and trustworthiness.
The IDS standard is the blueprint for data exchange itself, based on European values, such as data protection and security, equal opportunities through a federated design and the guarantee of data sovereignty for the creator of the data and trust between participants.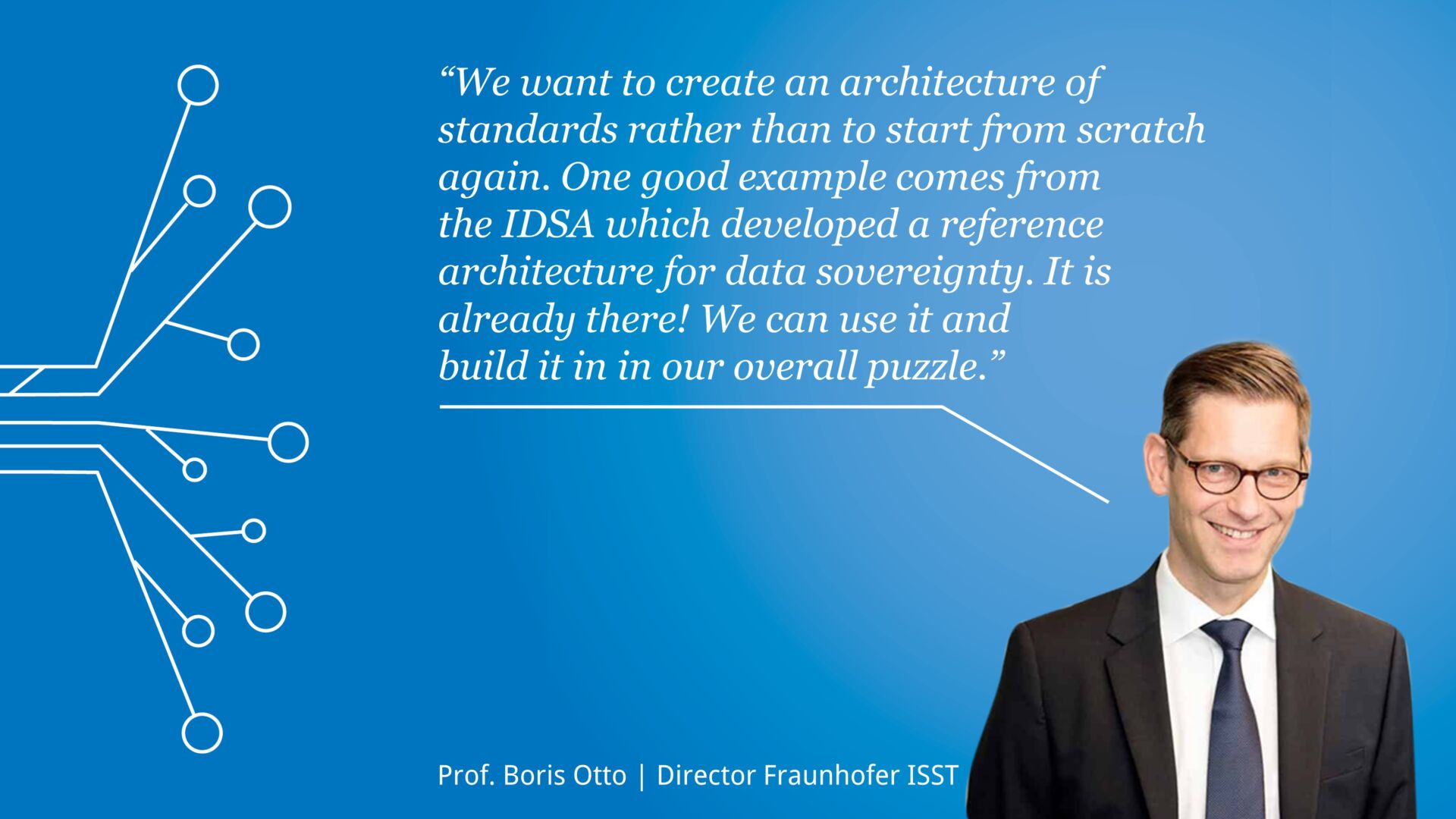 IDS standard as access code for data economy
The IDS standard defines how trustworthy data spaces can be set up and how the access points to such data spaces must be designed. In this way IDS guarantees certified identification of parties and compliance with the rules of the data exchange set by parties involved in the exchange of sensitive and valuable data sets. Further, the standard ensures a level playing field and enforces data sovereignty with technical measures. It's the access code unlocking a new economy in which data can be used for new products, services and efficiencies, safely and securely.
The IDS standard is also a major contributor to the success of GAIA-X, which gets all the benefit of five years of our member's work on existing IDS concepts, the IDS standard and the experience transfer from developing the reference architecture.
Position paper
Learn how elements of the IDS-RAM fit the GAIA-X principles and architecture elements
News
Stay updated! Read our news
Any questions? Contact us!
Your contact person:
Tobias Prasse
Director of Marketing & Communications
Benefit from all current developments: Become a member of the International Data Spaces Association now!